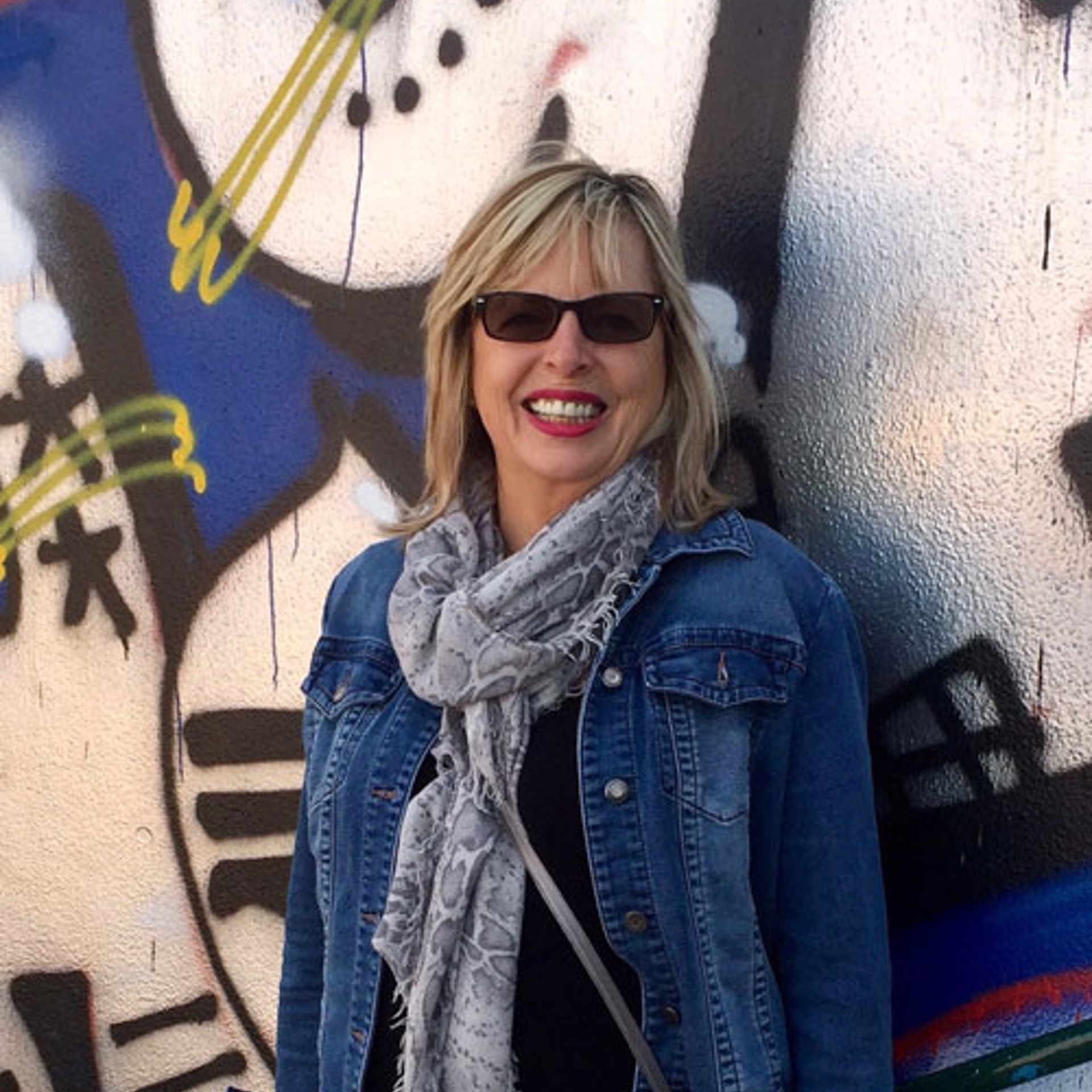 Influenced by extensive travels into grand art galleries and country sides of France and Italy, my paintings are highly evocative of the great Impressionist painters. The beauty in my paintings capture the play of shadow and light holding in this beauty the mesmerizing interplay of colour. My palette is often limited as I seek to find satisfaction by mixing and blending to have my own narrative of colour and beauty unfold.
My work is highly textured. I use a variety of palette knives to apply my oils to my canvas, building up layer upon layer. Enjoyment is mine as I often paint alla prima, but occasionally I find the need to finishing a painting the next day depending on size and complexity of the work.
My ultimate aim is to provoke a deep emotional response for the viewer – feelings of awe, tranquility and happiness. I find with my mixed genre of landscape, florals or bucolic pastoral images, these emotions instill emotional rootedness and deepness as well as food for one's soul. As an artist, this is my best gift I can hope to offer to my viewers and collectors.
Maggi Olson was born in Bracebridge, Ontario and spent her formative years in reduced circumstances on farmsteads. This life in rural gray Ontario left her soul starving for colour and beauty. As a natural born creative, this desire for passion and fulfillment was released and then nourished, when she picked up her first paintbrush.
As her emotional response to her environment was beginning to be recognized, it began to be enthusiastically fed during her early travels to France and Italy. Maggi was drawn onwards and inwards towards the artwork of the Impressionist movement painters. Finding a stronger calling painting in mid-life, Maggi began to take courses at OCADU and took advantage of her life living in scenically gorgeous Vancouver to hone her observational skills. This allowed her to take courses and instruction at the Emily Carr University of Art & Design. The fire was lit during this highly developmental period in Maggi's artistic life. She went on to pursue further instruction from local and international art teachers such as Brian Buckrell, Efren Gonzales, Don Kilby, David John Anderson and Sue Miller, among others. Maggi also attended an art retreat in Tuscany in 2017. This once again proved a further impetus with inspiration for her development as an emerging, impressionistic painter.
Since retiring from a successful and hectic career in real estate, Maggi is now painting joyfully from her home studios in both Collingwood and Walkerton, Ontario. Maggi also spends her winters in Ajijic, Mexico where she continues to be greatly inspired by the sea, and the colour and vibrancy of Mexican culture.
Read More